Back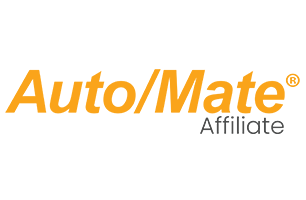 ARSLoaner Integrates with Auto/Mate DMS
Auto/Mate integration provides real-time connectivity between Auto/Mate and ARSLoaner's cloud-based loaner fleet management system.
June 30, 2020 – ARSLoaner (ARS) announces today that their service loaner management platform has been certified to integrate with Auto/Mate, a leading dealer management system (DMS) owned by DealerSocket. This integration allows ARSLoaner and Auto/Mate to share the data required to accelerate the checkin/checkout process and eliminate double data entry at the loaner desk. The integrated systems auto-populates all required customer data into the rental form. ARS offers a cloud-based system that is 100% mobile friendly while allowing users to work on their desktops as well. This multi-platform approach allows the ultimate flexibility in keeping with the ARSLoaner concept of being flexible, user friendly and adaptable. Combined with the latest cutting edge technology and the lowest pricing in the industry, ARSLoaner continues to make inroads with major OEMs like Mercedes Benz, Ford and many others. Reach out today to learn how ARSLoaner can help your dealership save money, streamline operations, increase revenue recovery with connected car technology while maximizing your fleet efficiency and turns.
ABOUT ARS
ARSLoaner provides a powerful and cost-effective loaner/rental fleet management platform that simplifies all aspects of fleet management and tracking. ARSLoaner prints or emails all required rentals forms and tracks the vehicle usage data required by both manufacturers and insurers. As an approved vendor for the PDP Insurance Group and their Daily Rental Insurance Program, ARSLoaner prints the official insurance forms required by Mercedes Benz, Ford, Kia, Honda and other major manufacturers. For information about ARS or about the ARSLoaner platform please visit www.ARSLoaner.com, call 513.334.1040, or email sales@ARSLoaner.com.
ABOUT AUTO/MATE
Auto/Mate, one of the industry's first Dealership Management Systems (DMS), was developed by Wang Laboratories in the 1970's. Today Auto/Mate is a fast growing company serving over 1,600 dealerships nationwide. For information about Auto/Mate please visit www.automate.com.