ARSLoaner Features
Empower your dealership loaner program and increase CSI
Core Functionality
Streamline your loaner management process
Saves/stores customer information
Prints loaner agreements on plain paper
Speeds customer check-in/check-out
Paperless mobile write up with digital signature capture
Email completed agreements to customers
Reduces length of loan via overdue alerts
Track vehicle damage by rental
Reservation system
Split billing - charging a rental to different departments and reimbursement types
A robust reporting dashboard with charts, graphs and reports to track your fleet performance
---
SEE A COMPLETE DEMO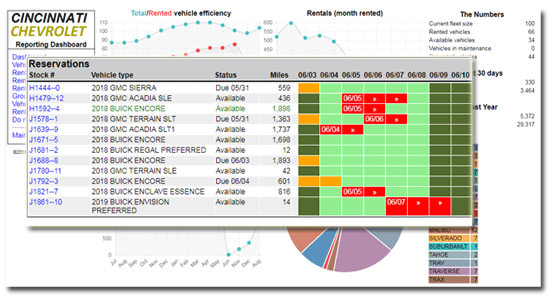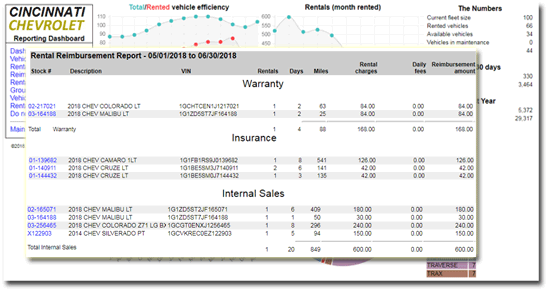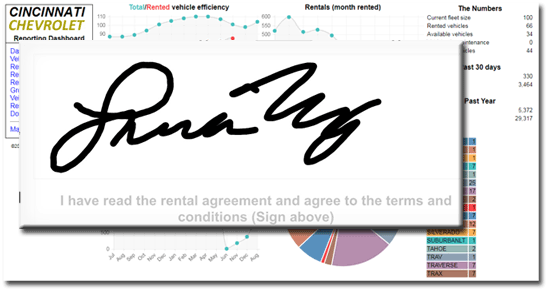 Modern Technology
Not the same old technology with a new face
Cloud based in state of the art data centers

Unlike some loaner software on the market today, our system was fully redesigned in the last 3 years to leverage all new efficient cloud based technology and design. Our Software-as-a-Service offering is hosted by Amazon Web Services in the finest data centers in the world. Our dedicated load balanced servers provide lightning fast response time and a high quality user experience.

Security

The system has simple, but granular security, so you determine which users can add, edit vehicles, customers and rentals. There is even a view-only mode for users who just need to check fleet availability. Your data is secured at a monitored Amazon data centers and is protected with tight SSL security.

Data backups

We have redundant data backups employing both Amazon hosted backup and a third party backup service which takes snapshots of your data every 60 minutes and copies it to a secure remote site.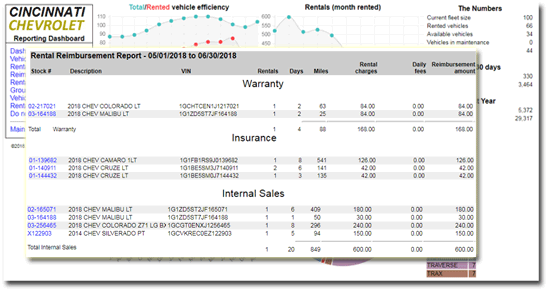 ARSLoaner increases fleet profitability and drives customer loyalty and satisfaction
Configurable design
At ARSLoaner we know each customer is slightly unique, so we have designed our system to be very configurable. We work as partners with you and look to quickly configure our product to meet your individual needs.
Rental Forms

We provide the officially approved forms for all major manufacturer's programs such as GM's Courtesy Transportation Program and the Ford Courtesy Transportation Program through our partnership with the PDP Group and their Daily Rental Insurance Program. However we also can add any custom form you have or can add additional forms your dealership requires. If you do not have a loaner car form and do not participate in a manufacturer program, we have a large existing library of forms for all major automobile brands.

Configure what you see & track

Custom vehicle and rental fields, including the ability to customize the data displayed. Configurable reporting dashboard with numerous charts, graphs and reports. If you need a custom report not already in our library we can add it easily at no charge.

Premium Support

At ARSLoaner we know that everything hinges on top quality customer support. We do not answer you calls later or respond to your emails the next day. We have someone available to pickup the phone or respond to your emails immediately. Read our reviews on the clients page and see what customers themselves say about our responsive and helpful support staff.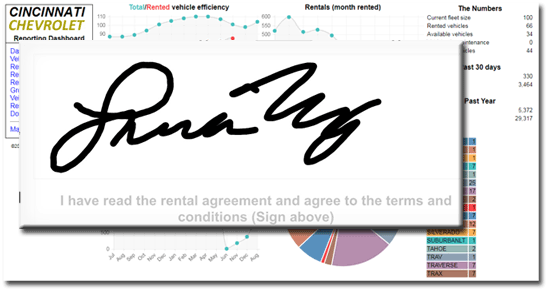 Loaner car management made simple and affordable
Ready to get rid of your loaner car headaches?
Join our customers already using ARSLoaner. Get your free trial started TODAY!
Request a demo